Laser Tutors
After many years of collaboration with doctors and institutions, Doctor Smile can provide up to date clinical information on the use of lasers in dentistry. Our laser tutors are practitioners that use the laser in their every day practice. They teach at our courses and have helped us develop the clinical protocols included within our lasers.
Dr. Benito Capobianco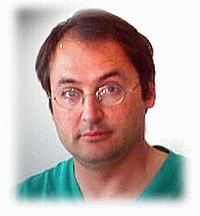 Dr. Benito Capobianco earned his bachelor degree in Dental Surgery at the University of Perugia and a certificate in Oral-Maxillo-Facial Surgeon from the "G. Eastman" institute in Rome. He joined the faculty of dentistry as a mentor at the university of Rome for the courses on laser dentistry.
Since adding the Erbium&Diode laser to his practice, Dr. Capobianco has become an active and enthusiastic hands-on instructor and educator all wavelengths.
He has been actively involved in clinical research for the doctor smile and intensively lecturing throughout Italy and abroad.
Dr. Jihad Habli
Dr. Jihad Habli obtained the qualification of dental surgeon at the Beirut International College, Lebanon and at the University of Bucharest in Romania as well as a post graduate fellowship in laser dentistry at the University of Genoa, Italy. He is member of the Lebanese Dental Association, Member of the American Academy of Aesthetic Medicine- Miami- USA, member of the Faculty of Medicine, Universita Degli Studi Di Genova, Member of the Organizing and Scientific Committee of the International Congress on Laser Dentistry (September 2012-Genoa-Italy).
He has been practicing dentistry in his private clinic in Beirut since 1986.
Dr. Sarmas Evangelos
Dr. Sarmas is a general practioner in his own clinics in Greece and Romania. Graduated from "Victor Babes" University of Medicine and Pharmasy Timisoara, Faculty of Stomatologie University of Bucarest, faculty of dentistry, he has attended several master degrees in dentistry.
He is an active member of Doctor smile Events in Greece as well as in Romania. He is also currently working on several procedures in laser dentistry, and actively training new laser users in his territories.
Dr. Roland Malecki
Dr. Roland Maleki earned his bachelor degree in dentistry at the Ludwig-Maximilians-Universität of Munich in the year 2000. He developed his pHd at the "Klinik und Poliklinik für Mund-, Kiefer- und Gesichtschirurgie am Klinikum Rechts der Isar" della Technische Universität in Munich He completed his education by working in important dental maxillo-facial studios specializing in advanced oral surgery and implantology
Dr. Alex Mathews
Dr.Alex Mathews M., is a Professor in Prosthodontics, and Faculty of IALD and Guest Faculty at Manipal University as formerly Faculty of the IALD and Formerly Guest Faculty at Manipal University, Manipal. He also is a Guest Speaker at Datta Meghe University, Wardha, Maharashtra,India and also a Nobel Biocare Fellow in Implantology
He is currently working on several projects in laser dentistry, and actively training new laser users in India and abroad.
Dr. Stefano Salmini
Dr. Salmini graduated from the university of Padua, faculty of Dentistry in 1985 where he completed his bachelor degree with a deep research and a thesis on Oral cancer.
He has been working with Diode and Erbium lasers since the beginning of its activity. He has attended dozens of laser conferences and symposiums. He had presented a full detailed relation about sinus lift procedure with Erbium laser in the last congress in September 2007 at the University of Milan.
He's owner of two practices: one in Vicenza and one in Padua.
Dr. Vladimir ščigel
Dr. Ščigel graduated in dentistry from Charles University in Prague in 1987, a degree of PhD he tooks in 2002. He is interested in laser in dentoalveolar surgery, also he is working as teacher in 1st Faculty of Medicine Charles University in Prague and as a consultant in Institute of Clinical and Experimental Medicine in Prague. He is author of 4 monographies and tens of lectures and scientific papers. The seminars on high-power diode laser in dentistry are organized every month at his private dental office not only for Czech dentists, but also for colleagues from other countries.
Dr. Shin-Nan Hsieh
Dr. Shin-Nan Hsieh is a dentist with 35 years of experience in General Practice .
He holds licenses for such practice in Taiwan and the State of California in the U.S.A.
He has 10 years of experience in the employment of lasers in dental treatment , using Erbium Diode Laser . He has trained in Rome , Milan, and also at LAMBDA Headquarters . His training also includes the training course held by the Oral Lasers Medical Academy of R.O.C. and subsequent licensing after passing an examination to be a Specialist in Laser treatment .
In his clinic , he uses the several Diodes and the Erbium Lasers.
Dr. Nunzio Tempesta
Dr. Nunzio Tempesta graduated from the University of Chieti in 1982. He completed a postgraduate degree in Odontostomatology in 1986 at the university of Bari and one in "Periodontics and Oral Surgery" in 1993 (New York University) Manhattan - NY-.
He completed his Master of Science degree in Florence university (2007) Faculty of Dentistry with "Laser in Dentistry: soft tissue laser benefits".
Member of the Italian Laser Association A.I.O.L.A. (Accademia Internazionale Odontoiatria Laser Assistita), Dr. Tempesta lectures and teaches nationally and internationally on laser dentistry.
Dr. Amr Hosny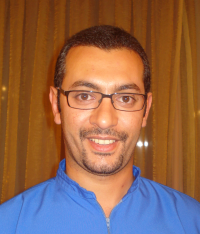 Doctor Amr Hosny graduated in dental school at the Alexandria University, Egypt in 2006. He obtained a diploma from the national board of dental examinations of the American Dental Association in 2007. He practices in his own clinic in Alexandria. He is the dental specialist in the Arab academy for Science and technology and Maritime transport. He is currently preparing a master degree in oral and maxillofacial surgery at the Alexandria University, Egypt. He has been actively involved in clinical research for the doctor smile and intensively lecturing throughout Egypt and in other Arab countries.
Dr. Tosun Tosun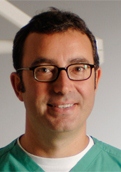 Diploma, Italian High School of Istanbul 1984; Graduate, Dental Faculty-Istanbul University 1989; Stage, Dental Faculty-Padua University, Italy 1992-93; PhD in Oral Implantology, Dental Faculty-Istanbul University 1997; Research Assistant, Dental Faculty-Istanbul University 1990-2002, Ass.Professor in 2003; Proficiency in Botulinum Toxin Applications, Reading-UK 2009; Proficiency in Dermal Filler Applications, Istanbul, 2011;
Mastership in Dental Lasers, AALZ-Aachen University 2010-11; Private practioner since 2003 in Istanbul; Ass.Prof.Dr.Department of Biophysical, Medical and Odontostomatological Sciences and Technologies, Medical School, University of Genova, Italy 2011.