Doctor Smile is pleased to present the International Laser Conference, is the reference event for all professionals who wish to be updated on the use of laser technology in dentistry. Organized by Master Class Academy and Genoa University, Congress will focus on different topics: periodontology, implantology, endodontics, restorative dentistry, pain therapy, and others.
In the wonderful location of the Resort La Badira, participants will be able to attend fascinating keynotes of international speakers, along with multiple social and networking opportunities to relax and make new friends while learning on the most innovative laser technology can offer today.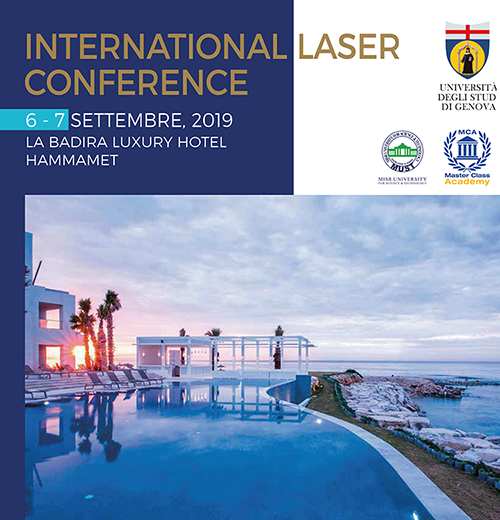 Download the complete brochure
More info:
Dr Elena Khaliman | Cell +39 346 3793100 | T +39 0444 278814
We are waiting for you in Hammamet!