We will guide you to discover the benefits of the laser!
These comprehensive trainings are designed for professional dentistry doctors who wish to further develop their dental knowledge with an opportunity to build their technical laser skills, improve the level of treatment and enhance their professional and economics opportunities. Our laser tutors will guide you to discover laser dentistry through hands-on training and with the aid of multimedia.
The dates and tutors of our courses may change without prior notice.
Please contact us at:
[email protected]
or call +39 0444349165
to confirm our program.
Discover our Laser training courses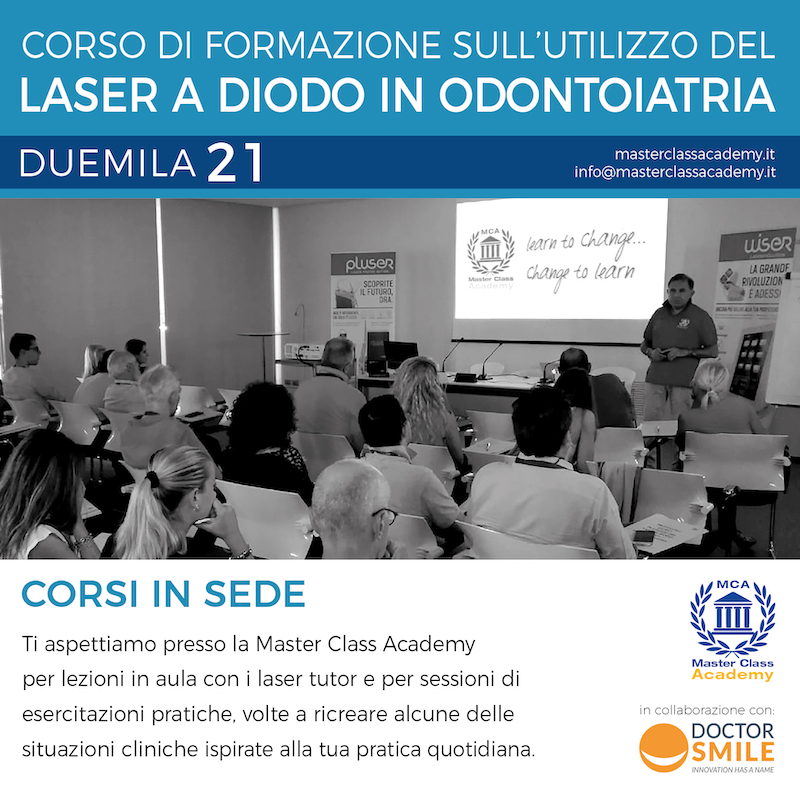 BASIC TRAINING ON THE USE OF DIODE LASER IN DENTISTRY
A structured course for those who approach laser technology for the first time, focusing on the instrument that most identifies the patient's well-being today and the operational advantages for the dentist: the diode laser. The goal of this course is to provide the professional with basic teaching that allows them to understand the operating principles, applications and benefits of the diode laser, to effectively initiate its use in daily practice.
Read More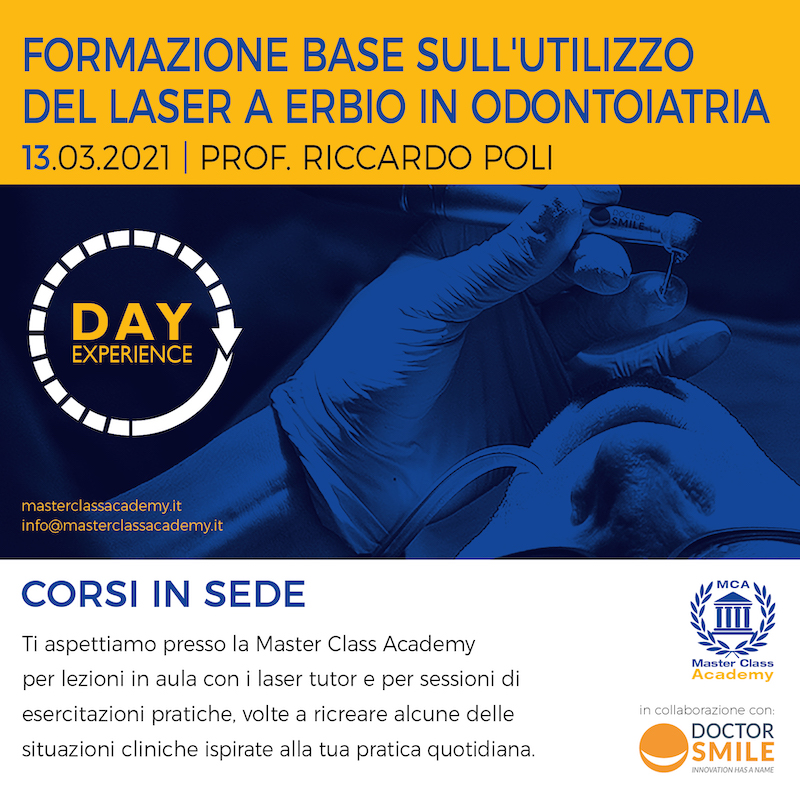 BASIC TRAINING ON THE USE OF HERBAL LASER IN DENTISTRY
A day that examines the use of ER: Yag laser technology in solving dental and non-dental problems, allowing the trainee to learn how to apply the erbium laser in the various therapeutic cases. The aim of the course is to accompany the professional in the discovery of the 2940nm wavelength, providing basic information that can be used directly in the field. A first approach to the equipment, guided by the presentation of various clinical cases, cutting-edge case histories and individual practical sessions.
Read more
A specialization course completely dedicated to laser dentistry and carried out in collaboration with the University of Genoa. Five training sessions, each specialized in the study of a specific therapeutic area and the application of diode and erbium laser technology. An educational structure that wisely combines theory and practice, in order to offer the participant an integrated and total knowledge that allows him to apply the different ones with skill and allows him to masterfully apply the different wavelengths in daily activity.
Read more