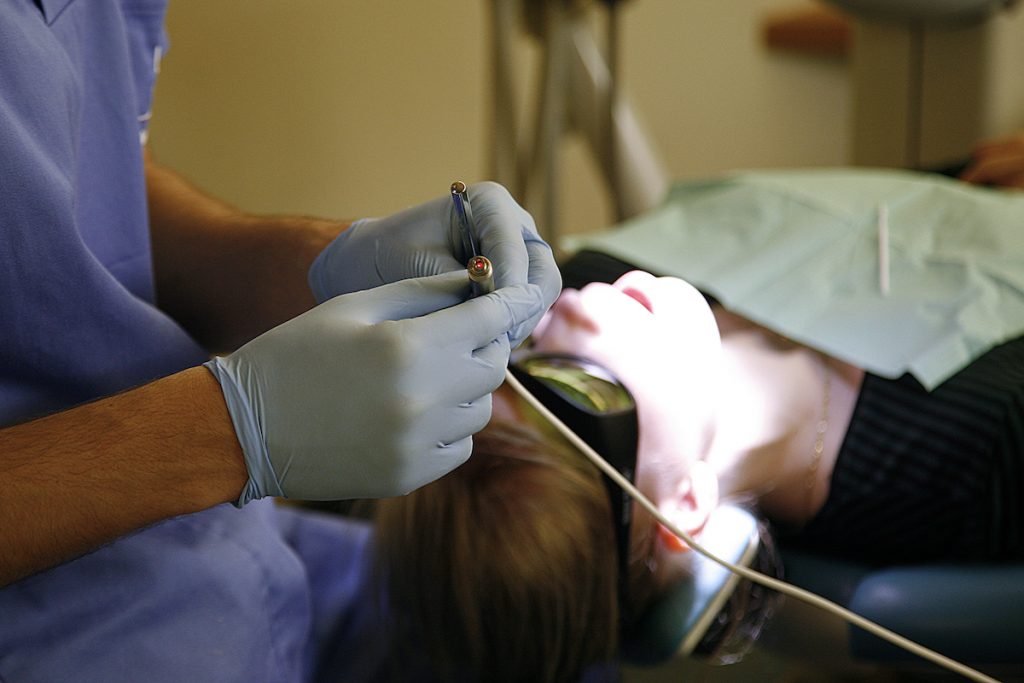 Applications: implant site preparation, crown lengthening, osseus regeneration, sinus lift, split crest, bone grafting, apicectomy.
The PLUSER Erbium laser can operate easily and accurately on hard tissue with less trauma and  reduced post-op complications than conventional surgical instruments.
One of the most appreciated effects of laser energy is its remarkable bactericidal action. This property, along with the capacity of avoiding an increase of the temperature of the targeted tissue guarantees the preservation of the biologic properties of the bone, without any necrosis or alteration in the proteinic composition.
Laser light also possesses a notable biostimulating capacity, which speeds up the healing process by enhancing the oxidative metabolisms and improving the oxygen transportation through the oxygen-haemoglobin of the superficial vessels.