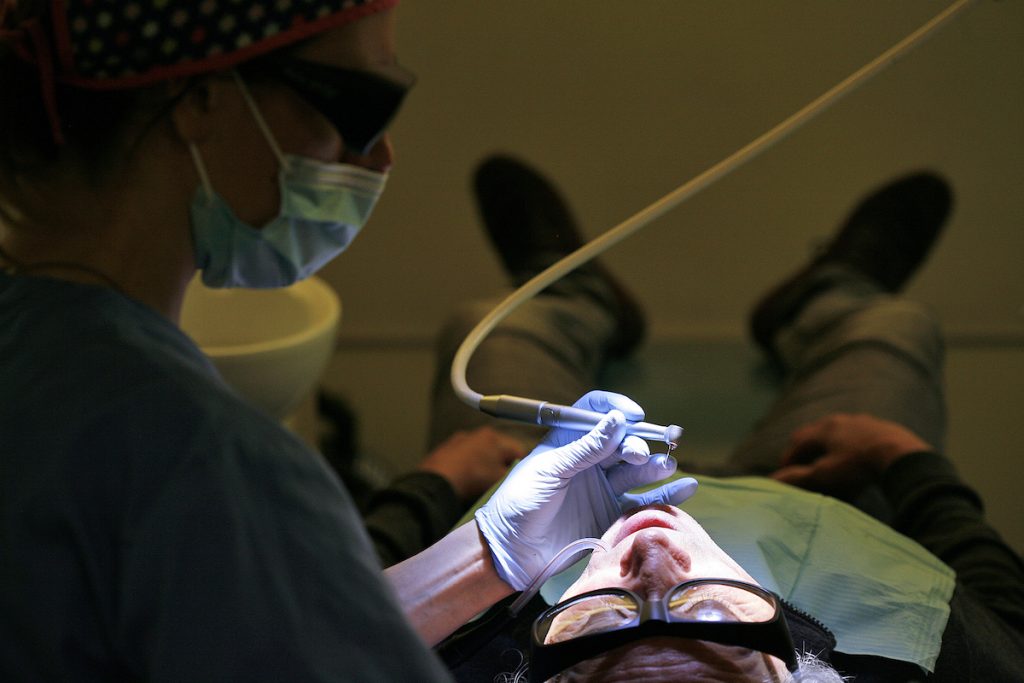 Laser applications in periodontology: treatment of periodontitis and decontamination of gingival pockets, curettage, reduction of oedema and inflammation.
Thanks to its bactericidal and biostimulating power, the Wiser diode laser is able to reduce the amount of subgingival bacterial flora by using very thin 400 µm-diameter fibres to irradiate and reclaim areas that would otherwise be difficult to access. Decontamination of periodontal pockets avoids the onset of complications which, in the most serious cases, can lead to the loss of the tooth itself.
In periodontal treatment, an initial use of the laser is always recommended to make the most of its analgesic effects, as the laser reverses the sodium-potassium pump of the cell membrane for several minutes. In this way it will be possible to use other instruments without disturbing the patient.
In the case of receding gums, the double decontaminating and biostimulating effect will allow soft tissues to regain their physiological shape, all within the framework of a complete hygiene therapy.