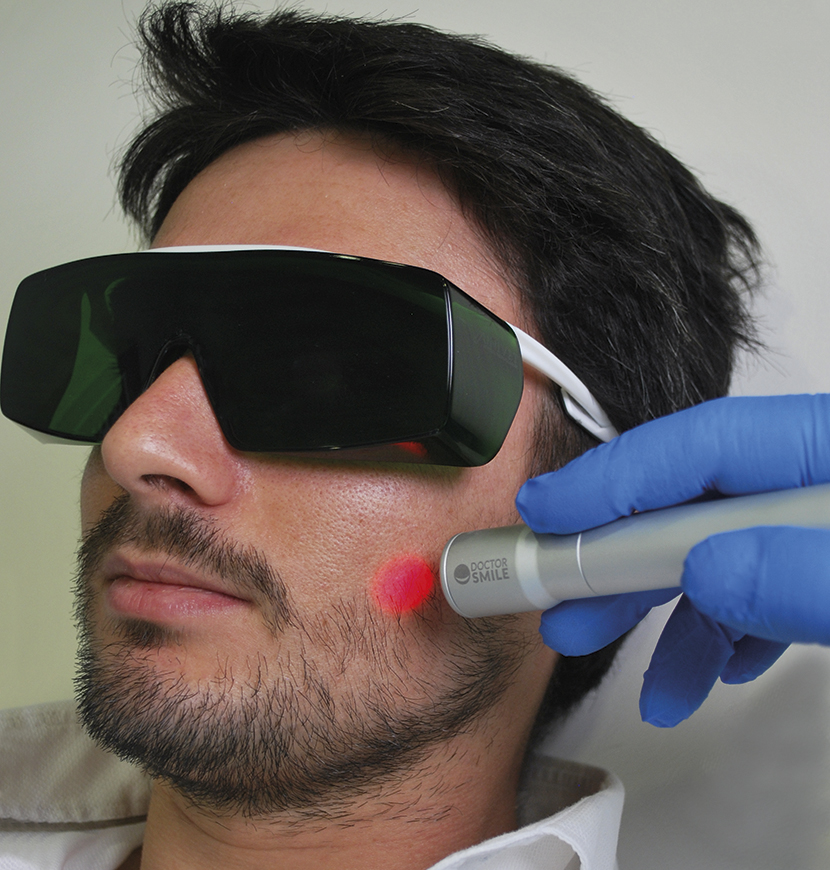 Dermatological surgery of the middle and lower third
Laser applications and treatments in dermatological surgery of the middle and lower third.
The Wiser diode laser can be used to treat a variety of skin lesions such as warts, angiomas, fibroids, keratoses, etc. It is also possible to perform skin bioregeneration with the special REVIVE handpiece: the non-ablative laser induces the stimulation of fibroblasts and promotes the progressive filling of wrinkles, through the neo-formation of autologous collagen.
The Pluser erbium laser can also be used in dermo-surgery  of middle and lower third and for both ablative and non-ablative resurfacing treatments.
The Boost handpiece can be used to perform effective, thanks to its easy handling, cutting precision and greater patient tolerability with the aid of air and water. It will then be possible to remove small skin lesions such as xanthelasma, seborrhoeic warts, fibroids, nevi, cysts, etc., on an outpatient basis.
The full field handpiece extends the laser's range of action to treat larger skin lesions, such as acne, scars, age-related lentigo and melasma for example.
Thanks to its special lens, the fractional handpiece can carry out ablative (and non-ablative) skin bioregeneration treatments through stimulation and subsequent contraction of collagen, in order to achieve a skin-toning effect in just a few sessions and without any side effects.